Clearview Towing Mirrors [Electric; Chrome] – Mitsubishi Triton (2015 On) | Mitsubishi Pajero Sport
$844.80 inc. GST
Please call us to confirm stock 1800 990 001 before checkout
FREE & FAST SHIPPING ON ALL ORDERS!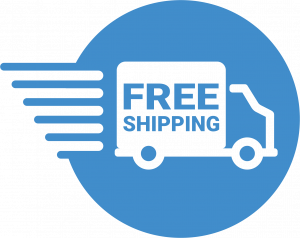 Description
Clearview Towing Mirrors are a full replacement towing mirrors meant to replace your vehicle?s standard side mirrors.
Their clever design incorporates two different surfaces.
The top mirror features a flat, reflective surface that reflects vision directly down the sides of your caravan. Whilst a smaller, bottom convex mirror helps eliminate blind spots by giving you more vision out to the lanes beside your vehicle.
Clearview Mirrors are easy to adjust. So you?re always able to quickly switch the mirror to areas like tyres, wheels or the undercarriage of your caravan.
Clearview Mirrors are substantially larger than your standard side mirror. In standard driving position, Clearview Mirrors have a wider outwards reach of approximately 100mm; a total surface area much bigger than the standard models.
When you?re ready to tow, Clearview Mirrors slide out an additional 100mm! An additional extension that allows for around a total 200mm of extension over standard side mirrors.
Clearview Mirrors are also designed to manually fold inwards or outwards towards the car. In case someone brushes past you in a vehicle park.
| Make | Model | Year |
| --- | --- | --- |
| MITSUBISHI | TRITON | 2015 |