RENNtech EVM | Exhaust Valve Module | S 63 AMG MY14-17
$1,265.00 inc. GST
FREE & FAST SHIPPING ON ALL ORDERS!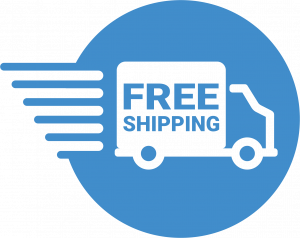 Description
EVM – Exhaust Valve Module (Remote Controlled)
NOT SO FUN FACT:
Mercedes-Benz and AMG cars equipped with factory exhaust valves, with or without a center console button to open or close them, the factory settings do NOT allow the valves to fully open unless certain speed and/or RPM have been reached. For example, while cruising the exhaust valves will never fully open!
THE EVM SOLUTION:
By pressing Button 1 on the remote control, RENNtech's Exhaust Valve Module (EVM) allows you to open the exhaust valves 100% at all times. If you wish to go back to factory settings simply press Button 2. This gives you complete control over the exhaust valves regardless of speed, RPM or driving mode, adding sound and rumble to your car.
Advantages of RENNtech's EVM:
Activation completely independent regardless of drive mode

Override your cars factory exhaust flap setting with the push of a button.

EVM does not engage with CAN-Bus

No interference with any control units.
Software updates do not interfere with the functionality of the EVM.

Plug and Play with original plugs

No cutting wires, no damage to factory cables, fully reversible.

Made in Germany
Included:
1 x Exhaust Valve Module
2 x Remote Controls (Button 1 fully open, Button 2 back to factory)
Wiring harness (model specific)
Installation manual
Fitment:
W222 – S 63 AMG Sedan | Pre-FaceLift MY2014-17
C217 – S 63 AMG Coupe | Pre-FaceLift MY2014-17
Note:
*Before Placing Order, Confirm If Your Car Is Equipped With Factory Exhaust Valves*
For extra convenience the EVM is programmed so once the flaps are fully opened they will stay that way even when the car is turned off and restarted later hence no need to press button 1 over and over every time you start the car. It will ONLY go back to factory setting by pressing button 2.
No special tools or modifications required for installation
The RENNtech EVM is placed in the trunk and needs to be hard wired to the exhaust flaps